Have you heard of Darn Good Yarn?
As their company name implies, they sell yarns – uniquely crafted yarns! They also sell clothing, accessories, home goods and other crafts which are carefully handcrafted by their great artisans who needed a better way to make a better living. You can check out their amazing story, their mission and of course, their products by visiting their website!
A couple of months ago, I started my partnership with Darn Good Yarn. I designed a crochet pattern using their very own DGY Ombre Chiffon Ribbon Yarn Pack. This yarn pack is available in 8 gorgeous colorways, each solid color pack contains 4 skeins of yarn, while the rainbow color pack contains 7 skeins of yarn. These yarns are made of 100% recycled materials and each skein is saving pounds of waste from a landfill. I chose the Bonfire colorway for my project because it reminds me of fall colors and just perfect for the season we are having right now.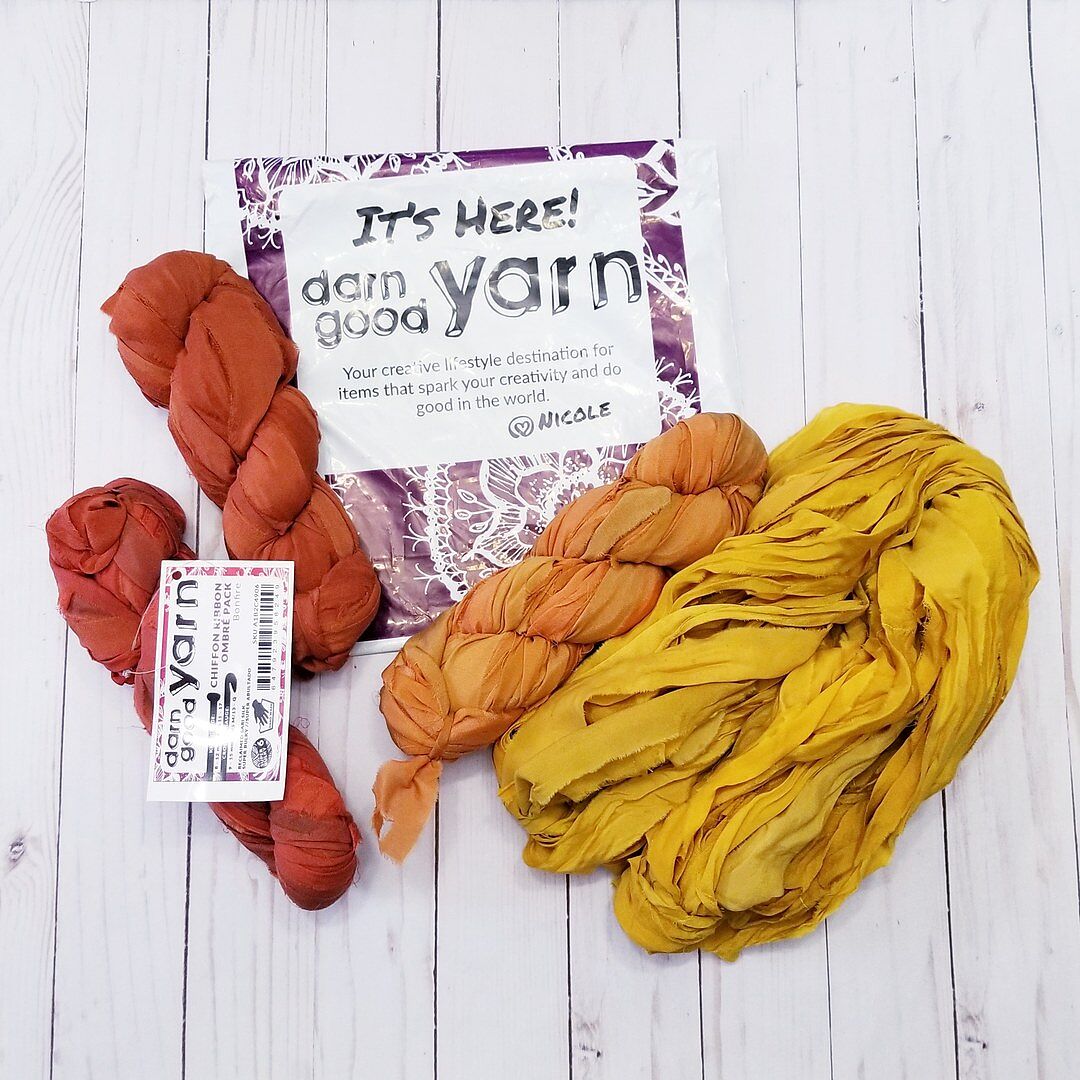 This crochet pattern which I called Darn Good Tote Bag was released earlier this month. If you're looking for the pattern only, you can get it here, and for the pattern and yarn kit here. When you purchase any of their products, you can always use this code: STRINGSANDCUDDLES15 to get 15% off your total purchase! (I get a little commission on the purchase you made with this code).
The Darn Good Tote Bag is a super-functional large tote that's perfect for grocery shopping, traveling or every day wearing. The pattern includes easy, beginner-friendly crochet instructions that include basic skills for crocheters of any skill level. Boost up your bag-making skills with the beautiful, simple Darn Good Tote Bag!
PRODUCT SPECS:
Craft: Crochet
Category: Bags & Purses
Difficulty Level: Intermediate
Yarn Required: 1 Pack of DGY Ombre Chiffon Ribbon Yarn
Hook Size: US 13 (9 mm) Crochet hook
Materials: Stitch markers, tapestry needle, and scissors
Finished Dimensions: Approx. 15″ x 14″
I have another pattern coming out soon! If you've been following me on my Instagram, then most probably, you've seen some sneak peeks of this new design. I used one of their new yarn products, Sport Weight Linen 2-Ply Yarn. Keep your eyes open for it!
You may also want to sign up to their newsletter to get New Releases + Collaborations, Tutorials + Free Patterns, Sales and Weekly Dose of Inspiration right in to your emails.
That's all for today! See you again next week for a post!
Connect with us
Instagram | Pinterest | Facebook | Ravelry