Hi there!
I am just popping in today to announce some exciting news happening this month of August!
First, I have a few crochet pattern in the making and I'm excited to share them with you!
Second, I am so happy to announce that the Fall In Love With Autumn Blog Hop has started! Sorry for the late announcement! It started last weekend, August 1st!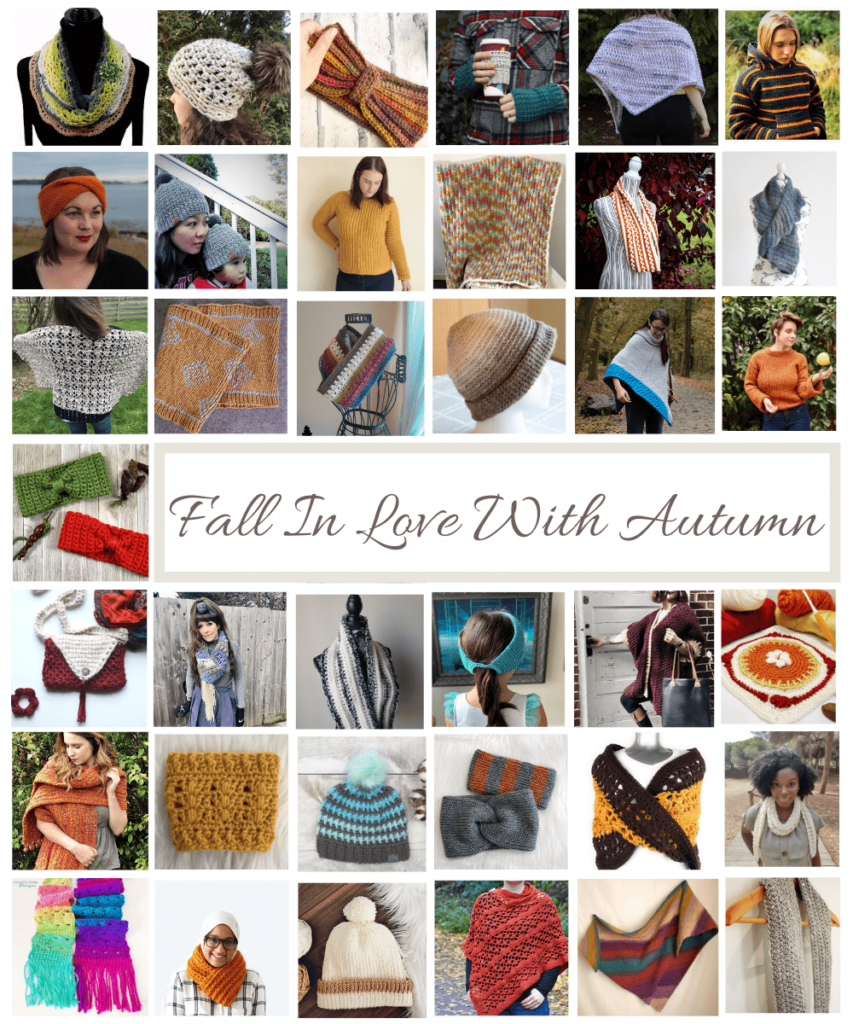 This event celebrates the harvest time of year and features a different crochet designer every day for 4 weeks. That means you can get one new free PDF fall-inspired crochet or knit pattern each day for the entire month of August!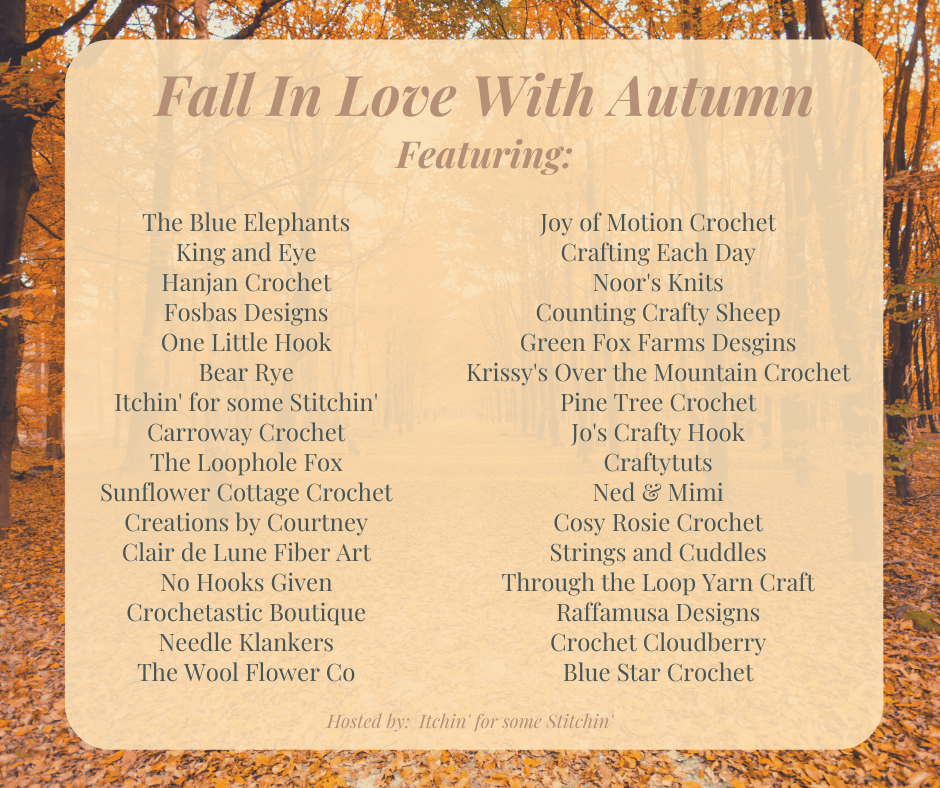 Here's how it works:
To sum up, from August 1 – September 1, 2020, you'll find new featured crochet or knit design on Itchin' for some Stitchin's blog every day this week, the coupon code, and the link to the featured crochet designer's free pattern. Simply click on the button below to get the details.
Folks, autumn is a magical time of year.
And all the patterns in The Fall In Love With Autumn event are absolutely perfect for the season. From ear warmers and beanies to scarves, shawls, ponchos, sweaters, and more – you'll find something in this collection that you simply cannot wait to break your hook out for!

So, if you are ready to get started without having to jump from post to post each day, check out the Fall In Love With Autumn Bundle. It has all 32 patterns featured in the blog hop and 5 BONUS patterns available in the blog hop — that's a total of 37 patterns.
Plus, it's an amazing deal!
You can also purchase the bundle of crochet pattern PDFs here for an
incredible 90% off deal.
Be sure to check it out!
Lastly, I am participating in Preemie Crochet Challenge hosted by Sunflower Crochet Cottage.
Each day in August there will be a different designer offering a FREE PDF pattern with the code Preemie2020.
How it works:
I am creating a new design just for this challenge! Check back later on to see what it will be!
Now, if you're ready and want to join this challenge, click the image below.
I really do hope that you'll participate in these events! It's super fun!